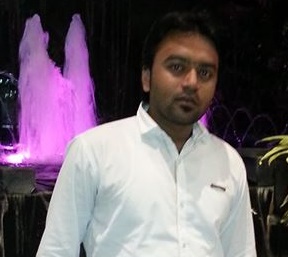 RONAK DOSHI
#1 SEO Consultant, Award Winning SEO Expert from Mumbai, India. Famous freelancer who is well known with the name of "SEOlogist" in the world of SEO.
For over ten years I have been trusted by more than 200 clients across the Globe.
I'll review your site and provide actionable tips to help increase your traffic and revenue.
Claim your 100% free & no-obligation audit today! Contact Me Now
About Me :
I am Ronak Doshi, an Expert SEOlogist in Online Business Development and Promotion. Core Specialization into SEO.
Internet Marketing, PPC, Social Media Marketing and Website Designing are my forte and SEO is my PASSION! I believe in organic promotions and can bet for achieving higher SERPs for any web project. I have invested more than 10 years of hard work into this field and have grown up with serving clients from multiple nations like India, UK, US, South Africa, Canada and so on.
Challenges are always beaten by my caliber and deadlines are my enemies! Planning, Designing, Structuring, Executing and managing things effectively are all the factors of my methods & analogies and constant success through result-oriented principles & techniques are my goals.
I work for hours, serve my obligations and create new spheres… for every new project!
SEOlogist